These photos are from my townhouse last Christmas. The rest of them are posted on my
Houzz portfolio.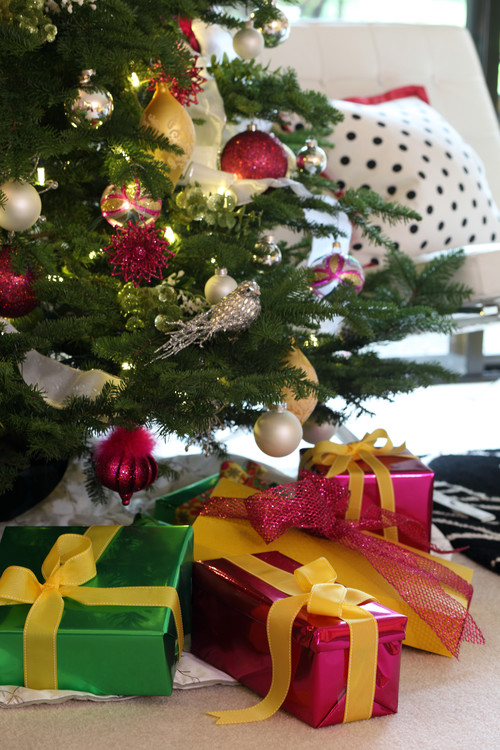 A couple weeks ago Houzz and CB2 on Robson Street, hosted an evening where they invited local members, designers, architects and contractors to a presentation. Liza Hausman, the VP of Marketing from Houzz was there giving a talk where she mentioned me in her powerpoint presentation, and here's why: 
When interviewed earlier that day by their Marketing Manager, Annie Nozawa, I had said that I was truly amazed at how many local inquiries I received just from having my portfolio on the Houzz website.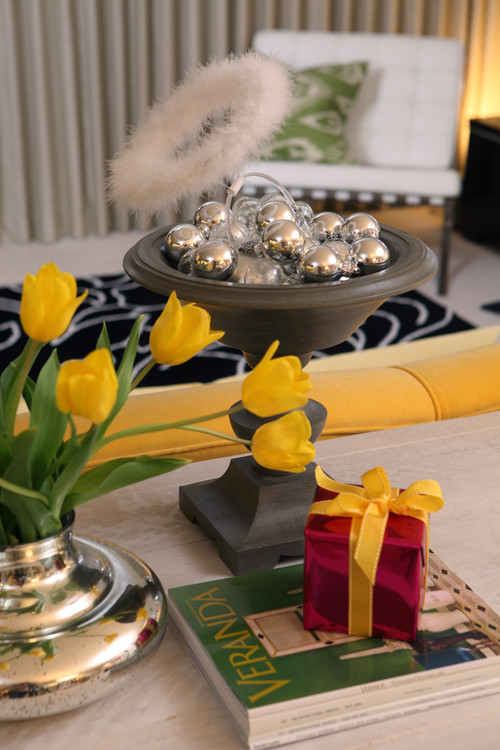 I have clients all over North America but anytime I get yet another call or email from a potential local client and they tell me (yet again) that they found me from Houzz, In my head I'm thinking "You found me from there and not from my 900 post blog??? How can that be possible?"
And then of course I'm thinking 'Yaay', whatever it takes people, blackmail, whatever, hee hee.
Houzz was started by a couple who bought a mid century modern house and were frustrated at how difficult it was to find images on the web to show their designer and architect the vision they had for their renovation.
So here's why Houzz is so great. The images are all from the portfolios uploaded by designers, architects, contractors, etc. These are not random interiors from around the web.
They tag items that are in the images so it makes it much easier to search for all kinds of very specific photos for sourcing furniture, hardware, specific design details, the list goes on and on.
Here's the piece that's very important. They must be high resolution. I'm not sure what happens to the low res images but they are NOT recommended. So if you haven't had a professional take photos for you yet, this is a good reason to get right on it.
Houzz has 10 million users and it's growing daily. There are some designers who say they get 4-5 calls a week and many will update their portfolio on the Houzz website before their own site because they don't have to pay anyone to do it.
And with that kind of return, I can see why.
So if you don't have your portfolio on Houzz yet, hurry up! Did I mention it's free, I can hardly believe it!  This room I designed has been pinned to over 25,000 idea books. WOW.
PS.
Liza Hausman & Maria Killam
Afterwards Liza accepted our invitation to dinner, we went to Cardero's, close to the Westin where Liza was staying. Dillon Brayton, the owner of Pure Painters was with us (he took the picture). We had a great time, I was home late that night!
Related posts:
What Every Designer should Know About Photography
Cocktails and Bunny Williams in LA
The Best Advice for Anyone Wanting to Start an On-line Business
If you would like your home to fill you with happiness every time you walk in, contact me.
Download my eBook, How to Choose Paint Colours – It's All in the Undertones to get my complete step-by-step system on how to get colour to do what you want.
To make sure the undertones in your home are right, get some large samples!
If you would like to learn to how choose the right colours for your home or for your clients, become a True Colour Expert.